To DIY Or Not To DIY
To DIY or Not To DIY?

Love Your Home, Love Your Life

No matter where you call home, you want it to look the best possible, hopefully. And if you're anything like me, in your dreams, your garage looks like this. Unfortunately, it does not, yet. But just because I'm no contractor or DIY expert, that's not going to stop me from continually trying to make my home look its best.
Your daily home environment affects every day life more than you might think. If your house is a mess, you're giving way to a more stress conducive environment as opposed to an organized and self satisfactory surrounding.
I'm not saying gut the whole house at once if not possible, but at least keep it clean and organized and if/when possible, make it yours by having the colors and style of your choosing.
Of course always manage your budget accordingly and know that updates are not necessities and family physiological needs should always be met before considering cosmetic home upgrades.
Why You Probably Don't
For those of us who have seen any HGTV show, we sometimes want to run from updates. The cost of single projects alone can become unexpectedly costly, and that for sure is one reason most people tend to delay updates.

Also, when is the last time you painted a wall, did great at it, and enjoyed it? Probably never. While it seems easy, after you've painted one wall yourself, you wonder if professional painters have magical fairies helping them. But, when done properly and with help, from humans, its really not so bad.
Undoubtedly what stops most of us from updating our homes is the budget, the end. But if you will be in your house for an extended period, start an Upgrade Savings Fund. Drop whatever you can once a week into a milk jug, piggy bank, actual bank, whatever you desire, and let it add up until you can complete a small project. I started with painting since its definitely one of the most affordable ways to update your home.
If it's the work stopping you, get over that, and just do it to get it done, and if you just wont't, keep saving and hire a pro.
Why You Should
Buying a house that you know isn't perfect for you simply provides you with the canvas to make it exactly what you want.

Once that Upgrade Savings Fund adds up after some time, what will you do first?? In my home, we started with painting the 3 bedrooms. The annoyingly dull brown was so not us. Just a simple paint job completely transformed the spaces into bright, welcoming rooms. Remember how our environment affects our day? I was happy to make mine a little more us, anything to help is better than nothing.
But more importantly, the nicer your house is, the more money in the bank for you. And that's not nothing. I believe all citizens of earth should have the opportunity to own their own space, and sure, why wouldn't we want it to be the best value possible.
How Best To Plan, Be Smart
Ok, so when you're ready to go spend your Fund money, stop and do not touch the money, not just yet. Not unless you are already a DIY expert and if that's the case, carry on. For the rest of us that are not experts, lets hit the books, or the web obviously.

The power of Google and the internet is beyond amazing. Pinterest and YouTube… your new best friends before any do-it-yourself home projects. Search for your beach, Avengers, modern, Spanish, whatever your heart desires theme and behold all the others who have had the same idea. Research them, learn from them, and then make it yours.
I strongly suggest printing a list of everything you will need. From how many gallons of paint, to paper towels to clean up, to that little thing you use to open the cans of paint, and especially anything that you have no idea what it is. Then go hand the list to the nice man at Home Depot. Not literally, but I'm sure if someone was available, they'd be glad to help you.
Do everything in steps as it will make help you stay organized and will help the project run more smoothly.
I'm almost certain that we all already knew all of this, but it never hurts to brush up every once in a while. Also, happy upgrade planning!
Remember, No One is Perfect
You're almost done painting the last wall of your master bedroom, you feel like Michelangelo because you've done so well, and then your cat runs by and scares the life out of you, well, your paint brush anyway… Great. Your perfect paint job, gone, just like that. Well, while it may totally suck, its not the end of the world. Clean up what you can and guess what, in the end it will still look better than the before.

Just a reminder for all of us who can at times be perfectionists.
Keep Calm and Update On
At some point, you might even feel like you will never finish the project so why not just stop. Well, don't do that. You'll thank yourself for following through with your DIY plan.

I can't say enough times, ask for help. Not just from household members, but a couple of friends or family too. Don't go overcrowding the room, but a few people could definitely be much more productive than just one person.
So when you just want to throw out your gloves, keep calm, don't do it alone, and carry on.
Now What?
Check out these articles for some of my favorite easy, affordable home upgrades.
http://www.hgtv.com/design/decorating/clean-and-organize/20-ways-to-add-value-to-your-home-pictures
https://www.pinterest.com/pin/46936021093637624/

http://www.thisoldhouse.com/toh/photos/0,,20308889,00.html

http://www.diynetwork.com/how-to/make-and-decorate/decorating/10-budget-updates-and-easy-cosmetic-fixes-pictures

Stay tuned for the next blog where I seek help from others on how to go from going to work dressed as a pharmacy technician for over a decade, to dressing like a fashionable, professional REALTOR®.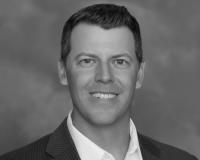 Author:
Ryan McLemore
Phone:
972-804-3474
Dated:
September 3rd 2015
Views:
555
About Ryan: Ryan's career started in 2002 with Citigroup's marketing division where he offered full service fi...