HOW TO WIN A MULTIPLE OFFER SITUATION
1. Be realistic
A winning offer will likely be at or above asking price
Be ready to be creative in your offer to make it appealing to the seller
2. Prepare your finances
Have a pre-qual or pre-approval (even better) letter from the lender
Have proof of funds ready for ernest money, option money, closing costs and down payment
Be prepared to offer 1-3% ernest money (applied to down or closing in the end)
Be prepared to give a larger option fee
You will likely NOT get closing costs from the seller
Be prepared to possibly pay for normal seller charges like the warranty
3. Be flexible!!!
Be willing to give a lease back
Be willing to do a longer/shorter closing
4. Add a personal touch
Write a personal letter introducing your family
Include a family picture
Tell them why you want to live there (schools, neighborhood, etc)
Tell them why their home is perfect for you!
Compliment the house and how well taken care of it is
Tell them you will love and care for this house as much as they do!
5. Listen to what the other agent says will seal the deal
If the agent says the sellers are looking for a lease back- OFFER IT
If the agent says the sellers are needing a longer/shorter close- BE FLEXIBLE
If the agent says they don't want to pay for the warranty- REMOVE IT
6. GO see houses ASAP
Try to see the house within 24 hours of it hitting the market
7. Make your offer "as is"
Still do an inspection during the option period so you can back out if there are major issues
Ask for ZERO repairs to be done or paid for by the seller
8. Include few to NO contingencies
If you have a house to sell and I am confident it will sell quickly, don't put a contingency on the sale of your house.
9. Escalation Clause
An escalation clause can be used when multiple offers are on the table. It states that you are willing to pay X amount of dollars over the highest offer up to a stated maximum.
For example:
Asking price on a house- 225,000
You offer- 225,000 with an escalation clause
Escalation clause says- Will pay $1000 over the highest
Offer up to 240,000
*Agent will verify with the other agent what the highest VALID bid was.
*Need to be realistic is the value of the house too.
10. Be Prepared to Lose
It will be heartbreaking when you fall in love with a house and don't win it
It may take several offers before you win
Don't give up and get discouraged!!!
YOU WILL WIN ONE!!!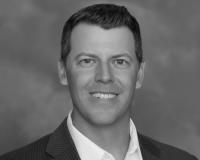 Author:
Ryan McLemore
Phone:
972-804-3474
Dated:
July 15th 2015
Views:
392
About Ryan: Ryan's career started in 2002 with Citigroup's marketing division where he offered full service fi...