Best Real Estate Apps For Home Buyers
Best Real Estate Apps For Home Buyers
Can you imagine, waking up every morning to check your local paper or aimlessly driving around town looking for "For Sale" signs trying to see what homes are available for sale etc. What a beating! Welcome to the 21st home buying experience! Literally there are hundreds of apps, many of which are free, available for download and use, to make your home buying search so much easier.
Of course, our agents at The Trophy Group, would love to be your real like-in person real estate "app." After all, we have a great understanding of the underpinnings in the current market and how to most efficiently navigate the home buying process so it's as easy and painless for you as possible and MOST importantly FUN.
However, if you're just starting your home search and are curious about different areas, or just wake up at 4am wanting to know even more about a specific house you saw the previous day, real estate apps can be a great resource. Best of all, when one of our agents shows you the home of your dreams, there's even a dimensions app you can download that will help you start "moving" in your furniture!
Here are a few of our favorites:
Realtor.com real estate-home for sale and rent app
Brought to you by Move Inc., this free app not only provides rankings for the local schools, but it also pin points them on a virtual map so you'll know which school homes feed into.The app also makes it easy to contact the listing agent of the property.
GreatSchools App
You can search information on more than 125,000 K-12 schools in the U.S. including public, private and charter schools based on ranking, type or location. The app also includes parent reviews, recent test score and district information, and the app uses a phone's GPS to specifically find schools based on your current location.
Trulia Local
You can get detailed information about the crime rate in the neighborhood by sorting by either violent or nonviolent crimes to get a sense of the general safeness of an area. In addition, the app shows other points of interest, calculates potential commute times and finds any possible natural hazards that might be common to that neighborhood. *Trulia recently updated its Real Estate by Trulia App with a sleek design. It has separate sections for rentals and homes to own.
Neighborhood Scout
The site allows you to put in an address and it will provide a slew of information, including a description of the neighborhood; an overview of real estate market which includes prices, types of homes and their age; and lifestyles of the residents and their occupations.
Zillow
With Zillow, hunters can search for houses for sale, for rent and more. The free app's database finds properties in the U.S. by address, map or voice search (speak the address), and features Zestimate values for homes. You can also share property finds with friends and be notified when a new property becomes available. Don't forget to "favorite" your top picks to make the decision making even easier.
Dictionary of Real Estate Terms
Baffled by a bilateral contract? Confused by carrying charges? You need this dictionary.
Mortgage Calculator
A solid calculator to help steer you through the finances of a home purchase, this calculator computes monthly rate, price per square foot and your amortization schedule.
Home Buying Power
This app lets you input variables — desired payment or income percentage, plus down payment, loan term and interest rate — and then tells you how much house you can afford to pay for on a monthly basis.
Walk Score
It gives a home a score of up to 100, based on residents' ability to walk to things such as a grocery, a pub, etc. The better the score, the more walkable the neighborhood.
Around Me
This app tells you the distances to key spots such as banks, coffee shops and post offices.
Lovely
Another good real estate app with a modern design. The location-based app makes it easy to find places nearby. Store your preferences and set alerts so you know the minute something new hits the market. Once you've identified some places to live, users can save them to their "favorites," for future reference.
Photo Measures
This is an app that lets you take pictures of, say, a room and then allows you to save your measurements of the room's dimensions on the photos. You can take photos during your walk-throughs of an appealing house, note the dimensions of walls and doors and cabinets, then plan your space and refer to the measurements later.
Color Smart
With paintmaker Behr's ColorSmart app, you can visualize colors in your prospective home. Just take a photo, then fill in the walls with a Behr paint color to check out the new look.
Homesnap
Homesnap goes a more creative route than some of the other apps, allowing users to find out more about places they already like. Snap a photo with Homesnap and it will give you the 4-1-1 on your Malibu dream home.Now that the housing market is rebounding, the app helps you identify which homes have good "investment potential."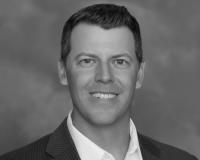 Author:
Ryan McLemore
Phone:
972-804-3474
Dated:
May 2nd 2015
Views:
504
About Ryan: Ryan's career started in 2002 with Citigroup's marketing division where he offered full service fi...