2015 Day Of Giving Or Giving Tuesday
Since today is the Day of Giving/Giving Tuesday and since the end of the year is near which means a lot of people need to donate some money to 501(c)(3), registered non-profits, I wanted to talk about some volunteering I did the first weekend of November at the Susan G. Komen 3-day.
I have had some time to think about that weekend and I can honestly say, I really can't think of anything I've witnesses that was more inspiring. Say what you want about Susan G. Komen, whether it be salaries (I've said it), or politics, that 1000+ people get together to spend 3 days walking 20 miles each day to honor someone who has battled breast cancer is pretty amazing.
The opening ceremony started with signs that said things like, "We are strong because the journey demands it," "Together in body and united in spirit," "We lay down our footsteps for this generation and the next," "We love, we celebrate, we walk" and "We hope, we fight, we walk."
I spent the weekend volunteering for Team Tiara, a registered 501(c)(3)/non-profit that, after starting in 2006, has now raised over $1 million dollars and isn't going to stop until they find a cure for breast cancer. The walkers all came from different places but were headed in the same direction, to the promise of a world without cancer.
So far, a total of $2.6 Billion dollars have been raised, creating real milestones in medical history including that every day more than 1000 people receive free mammograms. People who have stood up to cancer and survived it know just how precious life is and are living proof of the strides made in the treatment of breast cancer.
Over 1,000 people took off to the song, "We could be heroes," and that's just what they all are.
Obviously to spend 3 days walking 20 miles a day requires a lot of support. There are multiple vans that follow in case people need to take a break, lots of rest stops with bathrooms, juice, snacks and medics and then there are volunteers. Basically I got to spend that weekend cheering these amazing people on, passing out ribbons that talked about how Team Tiara was having its Homecoming and had raised $1 Million Dollars, moving cars, grabbing food, holding sweaters and doing anything else I could do to make the walkers weekend more comfortable. Honestly they didn't have a lot of demands and I was impressed that after walking 20 miles in a day they were excited to be sleeping in tents at Brookhaven.
You'll notice the people of Team Tiara because most of them are wearing turquoise, sparkly skirts, but, you might also see a pink Santa Claus that walks every year. They're all very dedicated, not only to making sure that there's a cure for breast cancer but also to this walk, they've each had to raise a lot of money to participate and they spend a lot of time training so that they're physically capable of walking 60 miles in 3 days.
Besides that the entire experience was incredibly inspirational, it was also done with a purpose to raise money and a common goal to find a cure for breast cancer. Money that is donated goes to multiple places where it's needed, there have been donations made to doctors that are on the cutting edge of research, some has been donated to the Rose in Houston, the Rose provides mobile, free exams to the homeless and under-privileged, they have helped pay for hotel rooms for family members while the mom is in the hospital or for cleaning services while the mom is gone, also purchasing wigs, chairs, canes and multiple other things that insurance doesn't cover, along with helping families who have been financially devastated with medical bills at Christmas. Basically, a donation to Team Tiara is a good thing and will go directly to something good, it's also a tax write-off for a charitable deduction. If you'd like to follow my lead and make a donation, go here http://teamtiara.net/donate/
Whatever you do decide to do, I definitely encourage you to get involved with something, anything, because, remember, we're all in this together.
<div ></div><script src='http://tools.smartzip.com/ws/sz/cws/ad_widget/1.js?&&&%20your%20latest%20home%20price&%20what%20your%20home%20could%20sell%20for%20today&bg_color=%23000000&msg_font_color=%23FFFFFF&btn_color=%23FBEE32&btn_bg_color=%23FFFFFF&;'></script>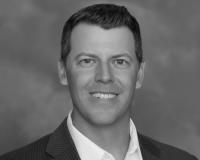 Author:
Ryan McLemore
Phone:
972-804-3474
Dated:
December 2nd 2015
Views:
352
About Ryan: Ryan's career started in 2002 with Citigroup's marketing division where he offered full service fi...